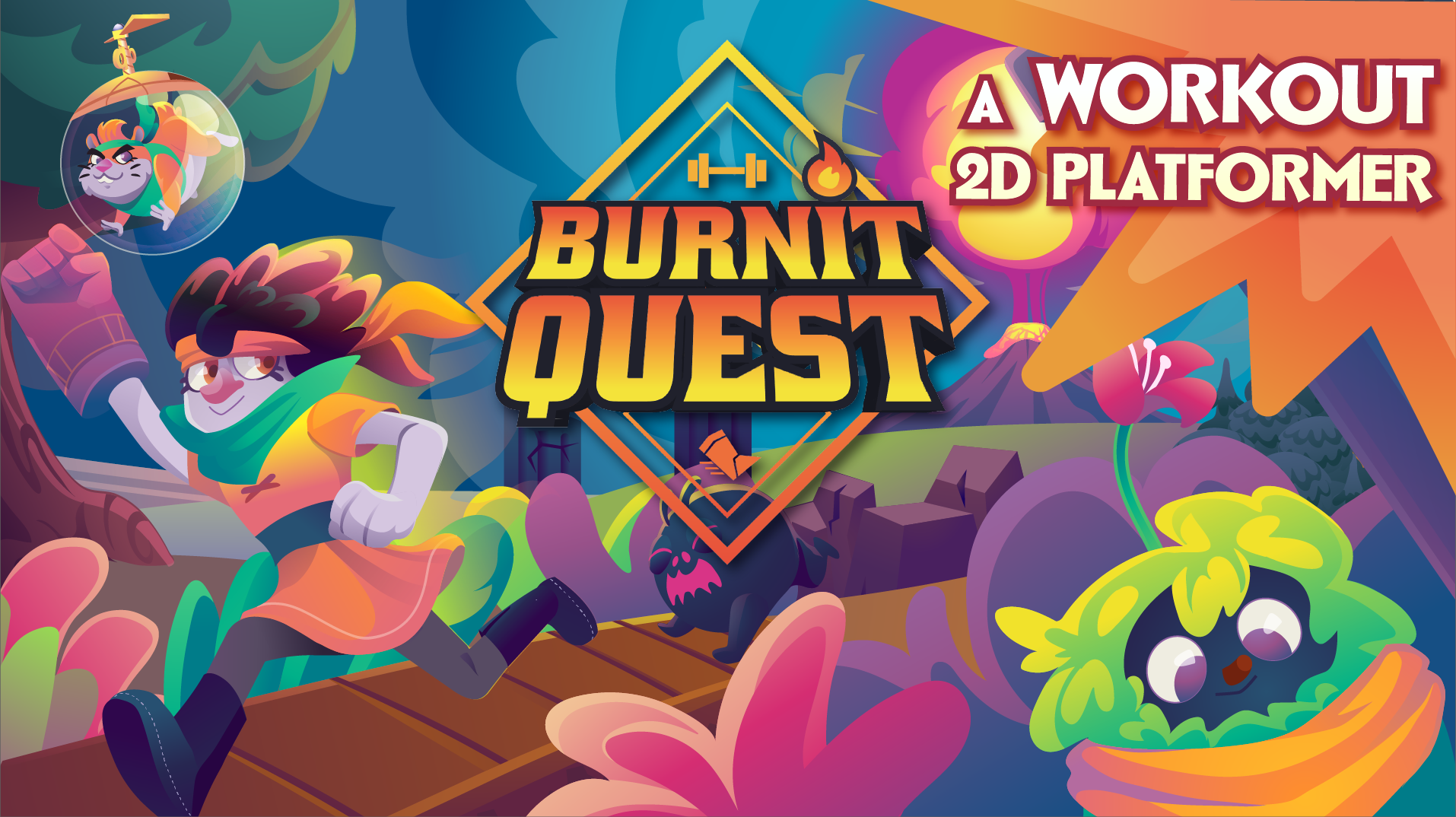 Burnit Quest
Burnit Quest v0.10.12 Update
---
Happy holidays, everyone!
This is our Christmas gift for you looking to burn those turkey calories: a new 🔥BURNIT QUEST UPDATE!🔥
This new version counts with 4 of the stages for the Springs level, and new versus modes!
🔥New content!
Versus Swimming: A jumping jack competition to see who gets to the surface first!

Versus Fishing: Do long squats against your friends and see who's the master angler.

New enemies:


Tupplur: A chonky folk with lots of health that becomes a platform once hit.

Idlip: A fish that carries hazardous urchins, be careful with this one!

Ukozela: An eerie jellyfish with unpredictable moving patterns.

4 new stages that will challenge your stamina to a whole other level!

All exercise tutorials were replaced with 3D counterparts, it makes the movements easier to read.
🪲Bug and Balance Fixes
kill them with fire! @__@

Fixed caloric count issue in all fishing stages
Fixed the behaviour of some of the enemies.
Fixed how multishot works underwater
Improved the Versus and Endless Run menus
Updated most songs with their
Fixed some of the tilemaps, added edges to the waterfalls so they look prettier!
Fixed the second boss which was jumping mid air
That's it! =) As always! Stay fit and stay safe!

Share this project with your friends and family, and let's make fun fitness accessible to everyone!
Wompa wompa bye bye!
Files
BurnitQuest v0.10.12 (Windows)
112 MB
Dec 27, 2021
Burnit Quest v0.10.12 (Mac)
577 MB
Dec 27, 2021