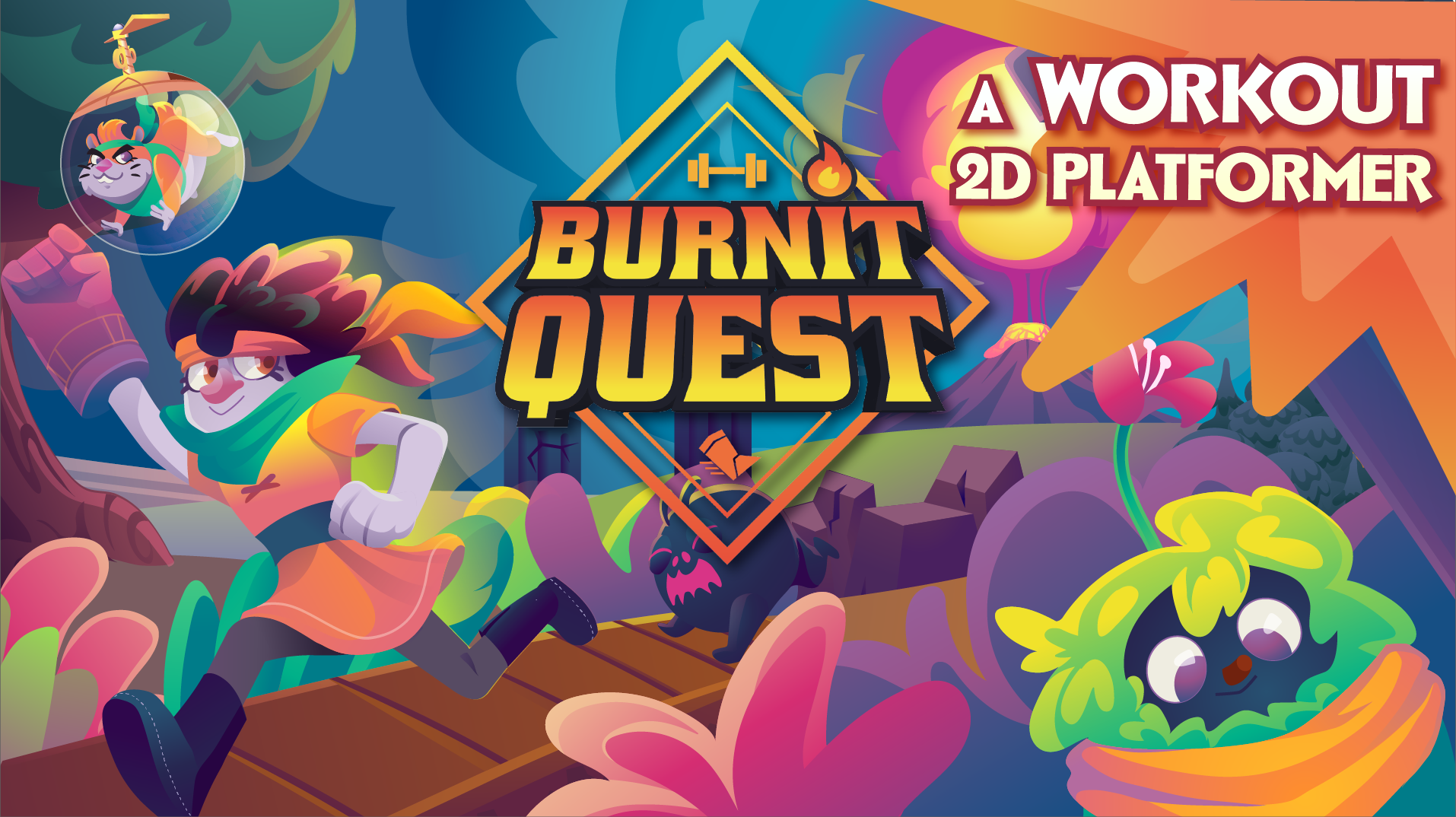 Burnit Quest
Burnit Quest v0.7.7 update (Co-op mode finally implemented!)
---
Here are the list of new additions:

LOCAL CO-OP MULTIPLAYER:
Play the campaign mode together with a friend! The second player will take the role of a Hamspotter, a race of super intelligent hamsters that exist to help people exercising!
MOTIVATION DIALOG:
Regata will keep you motivated as you advance on your workout by saying motivational quotes!
(It can be turned off in the game settings, if you're not a fan)
NEW BOSS:
The Lauf Forest boss is finally implemented!
I'll tell that this one is way harder than the Gigaschalf. Good luck facing it!

OTHER FEATURES/FIXES:

now there's a "Quit" button
(Derp, look how long it took me to implement such a basic thing)
Better step detection when running!
(Used to trigger steps mutliple times if you ran too fast!)
Better navigation, cleaner menus, UI and UX were cleaned up!
Fixed a serious navigation bug that prevented players from navigating from the Waiver screen!
+ Tons of bug fixes everywhere!
Files
BurnitQuest v0.7.7 (Windows)
103 MB
Jun 14, 2021
BurnitQuest v0.7.7 (Linux)
108 MB
Jun 14, 2021